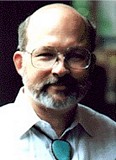 Karl Pflock
Karl Pflock, author, consultant, and UFO researcher, is the author of numerous works of fiction and nonfiction. He has written and ghostwritten several nonfiction books and has been a consulting senior editor for Arlington House Publishers, editor of Libertarian Review, a senior editor at the American Enterprise Institute, contributing editor to Reason, and science columnist for Eternity Science Fiction. His articles on UFOs have appeared in such journals as Fortean Times, Omni, the International UFO Reporter, The Anomalist, Fate, the MUFON UFO Journal, Cuadernos de Ufología (Spain), and the MUFON 1995 International UFO Symposium Proceedings, and he has made significant contributions to other U.S. and foreign publications. A popular speaker at UFO and anomalous phenomena gatherings, he was named 1998 Ufologist of the Year by the National UFO Conference.

Mr. Pflock's interest in UFOs is virtually lifelong, and his investigations have left no doubt in his mind UFOs are real. In the late 1960s and early 1970s he served as a member and chairman of the National Capital Area [investigations] Subcommittee of the National Investigations Committee on Aerial Phenomena (NICAP), then the world's largest private UFO research organization. He also has carried out independent research on humanoid/UFO-occupant sightings, allegations of UFO-connected animal mutilations, and claims of contact with "ufonauts."

An Associate of both the Society for Scientific Exploration and the J. Allen Hynek Center for UFO Studies, a Mutual UFO Network (MUFON) State Section Director, and a member of the Permanent Organizing Committee of the National UFO Conference, Mr. Pflock currently is pursuing retrospective research on the landmark Barney and Betty Hill experience (September 1961), the infamous Florida scoutmaster "saucer attack" case (August 1952; he contributed an article on this case to UFOs 1947-1997, edited by Hilary Evans and Dennis Stacy), and the granddaddy of all crashed flying saucer tales, the Aztec, New Mexico, hoax that spawned Frank Scully's 1950 bestseller Behind the Flying Saucers (see his "What's Really Behind the Flying Saucers?: A New Twist on Aztec," The Anomalist, Spring 2000). He also is collaborating with James W. Moseley, "notorious" editor of the ufology insider news-, gossip-, and humorzine "Saucer Smear," on Shockingly Close to the Truth! Moseley's ufological memoirs (forthcoming from Prometheus Books, 2002), and doing research for a book making a "down-to-earth" case for serious consideration of the extraterrestrial origin of some UFOs. He is Contributing Editor of and writes a monthly column for "Smear."

Mr. Pflock began investigating the now legendary Roswell, New Mexico, "crashed-saucer" incident in July 1992. In 1994, his "Roswell in Perspective," a book-length monograph presenting the interim results of his investigation, was published by the Fund for UFO Research. In June 2001, his definitive Roswell: Inconvenient Facts and the Will to Believe will be published in the U.S. by Prometheus Books and, later in the year, in France by O.P. Editions.

Mr. Pflock has appeared frequently on radio and television, discussing his Roswell findings and his views on the overall UFO mystery and related subjects. He also has served as an advisor to the producers of "Unsolved Mysteries," "Sightings," and a Turner Network Television special on alleged UFO abductions, and has provided similar services for and appears in a Terra Nova Television home-video/television production for the Reader's Digest Association, seen on the Discovery and other channels in the U.S. and abroad.. He was prominently featured in a "Sightings" special on UFOs and alleged related government cover-ups, seen on the Science Fiction Channel.

Mr. Pflock, a member of the American Aviation Historical Society and an amateur astronomer, returned to full-time writing and independent research in 1992 after 11 years of public service, during which he was a deputy assistant secretary of defense, a senior staff member in the U.S. House of Representatives, and a strategic planning consultant to the U.S. Department of Energy.

As Deputy Assistant Secretary of Defense (Deputy Director) for Operational Test and Evaluation (1985-89), Mr. Pflock guided development and implementation of Department of Defense policy governing weapons systems and equipment testing. He also managed congressional, media, and public affairs for the Operational Test and Evaluation office. In recognition of his contributions, he was awarded the Defense Outstanding Public Service Medal and the Defense Superior Achievement Award.

In the House of Representatives, Mr. Pflock was Special Assistant for Defense, Space, and Science and Technology to then-Congressman Ken Kramer (1983-85), a ranking member of the House Committee on Armed Services. Earlier (1981-83), he served then-Congressman Jack Kemp as a senior staff member of the House Republican Conference, directing legislative research and analysis support for all Republican members of the House.

As Senior Strategic Planner with BDM International (1989-92), Mr. Pflock led the contractor team providing comprehensive planning and technical support for development of the Department of Energy's nuclear weapons complex environmental restoration and waste management strategic plan and the department-wide plan for waste minimization. He also provided strategic planning and international market analysis services to the chief executive officer and senior management of Ford Motor Company and conducted strategic analyses for several leading aerospace firms.

A cum laude graduate of San José State University (BA, philosophy and political science, 1964), Mr. Pflock served in reserve components of the Marine Corps and Air Force (1960-66) and with the Central Intelligence Agency (1966-72). He and his wife Mary Martinek reside in Placitas, New Mexico.