2003 - St. Tropez, France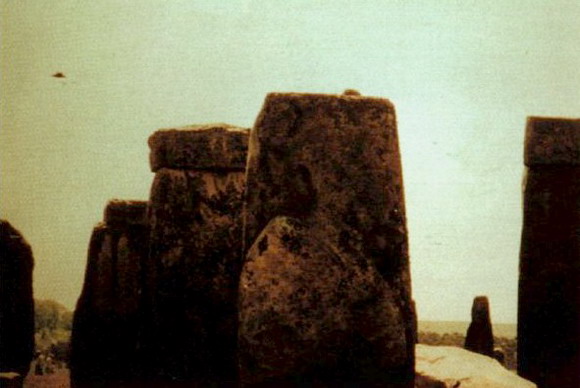 Background Information / Description:
From the person who submitted the photograph to HBCC UFO Research (on April 23, 2004):

"I have included a picture that was taken last year while on holiday in the South of France with my family. I only looked at the photo on the digital disk last week because of a strange object my brother in law has on multiple photo's he took while on holiday with me. To my amazement there seems to be nine objects in the sky at the same time. I can say that when the photo was taken I noticed nothing unusual because I was concentrating on taking a good shot of the boat in the picture. I have included it in this email and I have others with strange things in the sky if you are interested.

I have the original shot in print and the negative.

This is no hoax and to be honest I was quite alarmed when I first saw the pictures.

I am willing to supply the negatives for further analysis."

I would like to thank the person for sending the photo and report. I will be contacting the person today to see if I can get more detail on the sighting.

---------------

Thanks to Brian Vike, HBCC UFO Research
http://www.hbccufo.com
Photograph ID: 187
ID: 187
FAIR USE NOTICE: This page may contain copyrighted material the use of which has not been specifically authorized by the copyright owner. This website distributes this material without profit to those who have expressed a prior interest in receiving the included information for research and educational purposes. We believe this constitutes a fair use of any such copyrighted material as provided for in 17 U.S.C § 107.