June, 2004 - Island of Lanzarote, Canary Islands, Spain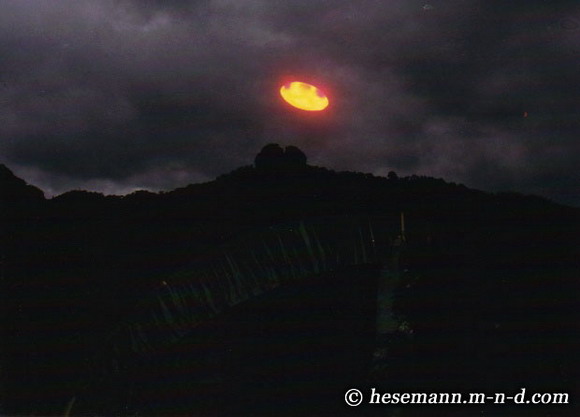 Background Information / Description:
According to the photographer:

"I took this picture of the island of Fuerta Ventura while on holiday on the island of Lanzarote (Canary Islands, Spain) in June 2004. When I took the picture, I noticed nothing out of the ordinary. It was later in the day, when I was looking back through the pictures, that I noticed a strange shape in moving across the sky in the picture of Fuerta Ventura. I uploaded the image onto a computer in the hotel and on closer inspection realised that the strange shape must have been a UFO, though I hadn't noticed anything at the time I took the picture."

NOTE: Photograph has been adjusted for contrast and brightness.

(Thanks to T. McGaw for submitting this photograph to UFO Evidence.)
Source / Credit: Tim McGaw / UFO Evidence
Photograph ID: 242
ID: 242
FAIR USE NOTICE: This page may contain copyrighted material the use of which has not been specifically authorized by the copyright owner. This website distributes this material without profit to those who have expressed a prior interest in receiving the included information for research and educational purposes. We believe this constitutes a fair use of any such copyrighted material as provided for in 17 U.S.C § 107.