March 20, 1950 - New York City, New York, USA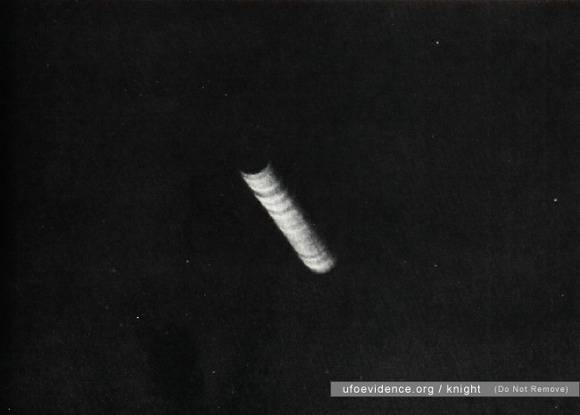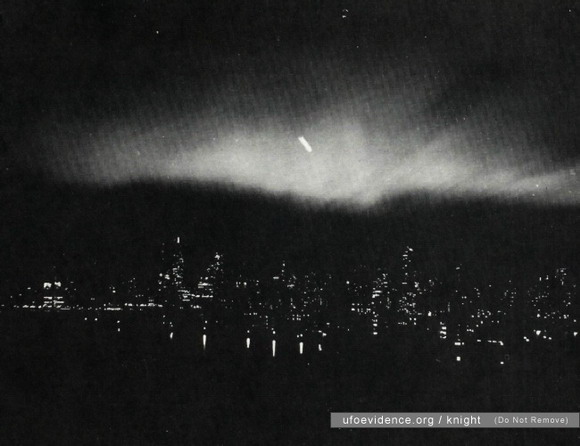 Background Information / Description:
This cylindrical-appearing UFO was photographed over New York City on March 20, 1950. The photographer's name was deleted from Project Blue Book's files -- as were most names when the material was finally declassified and released. Upon investigating the report, Project Grudge officially labeled it: "the moon"! Some ufologists have speculated that tubular objects of this sort may be "mother ships," purportedly capable of taking on and discharging smaller "craft" in stacks, poker-chip fashion.
Source / Credit: Knight
Photograph ID: 393
ID: 393
FAIR USE NOTICE: This page may contain copyrighted material the use of which has not been specifically authorized by the copyright owner. This website distributes this material without profit to those who have expressed a prior interest in receiving the included information for research and educational purposes. We believe this constitutes a fair use of any such copyrighted material as provided for in 17 U.S.C § 107.