August 6, 2005 - Salt River Canyon, Arizona, USA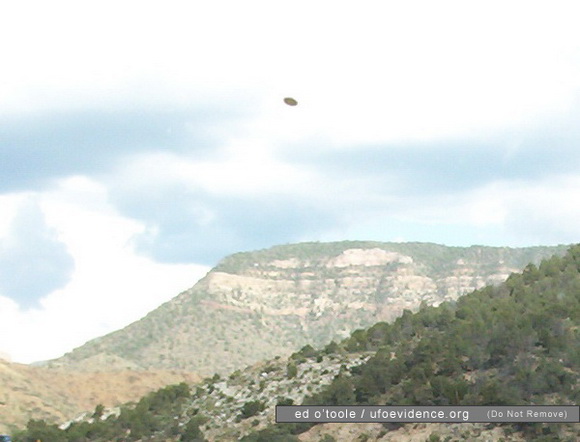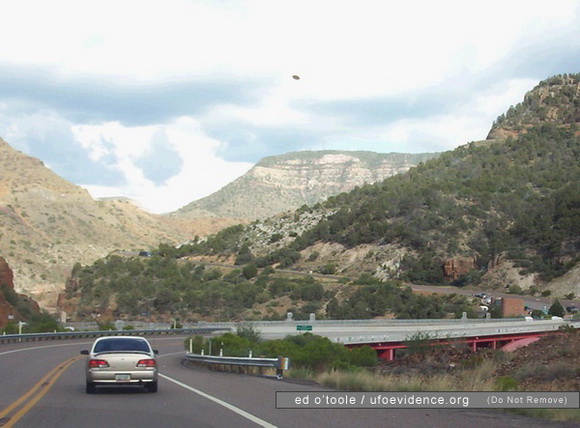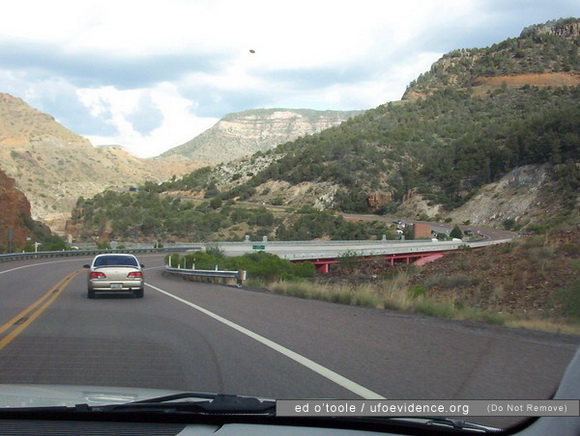 Background Information / Description:
From the witness:

"What do you think this is? Maybe you know how to blow up this picture.

"I took this photograph while driving through the Salt River Canyon (between Globe and Show Low) on Arizona State Route 60. We were approaching the bridge at the bottom of the canyon. If you will recall this is the same general area where the movie "Fire in the Sky" was filmed. The date was Saturday, August 6th at about 5:00 PM. I did not see the object in the sky. It only became visible when I downloaded the images onto my computer. There was one other person in the car with me, my wife who was driving. I took the photo with our Kodak Easy Share CX4200 digital camera. I was taking a picture of the bridge because I am a crane operator and one of the men who built the bridge several years ago. There were no other photographs taken through the front windshield on this day but I can assure you that this was not a spot on the windshield. We enlarged the already big picture that you sent and there appears to be a figure or distinct image on the belly of this thing. Too bad our resolution was not better."
Source / Credit: Ed O'Toole / UFOEvidence.org
Photograph ID: 396
ID: 396
FAIR USE NOTICE: This page may contain copyrighted material the use of which has not been specifically authorized by the copyright owner. This website distributes this material without profit to those who have expressed a prior interest in receiving the included information for research and educational purposes. We believe this constitutes a fair use of any such copyrighted material as provided for in 17 U.S.C § 107.