February 1979 - Santa Monica, California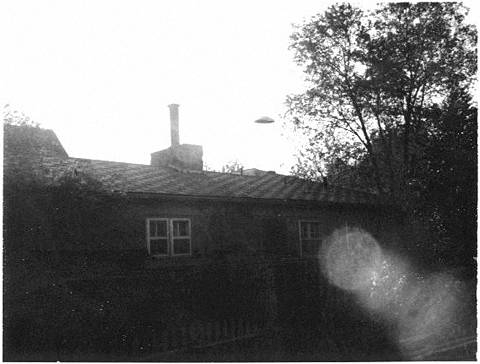 Background Information / Description:
[This photo is not from a reliable source].

Santa Monica, California. Feb 1979
Gigi Brobeck

"Dear Eldisco,
Attached is a polaroid I took back in Febuary, 1979 while I was out photographing humming birds along the cliffs above the Santa Monica beach. I hope this is helpful to you. My brother says it is the best evidence yet on the existence of ufos. If you need any more information you can phone me at [removed]. Please do not give out my phone number nor my email address. Thank you again." Gigi Brobeck

Source / Credit: El Disco
Photograph ID: 14
ID: 14
FAIR USE NOTICE: This page may contain copyrighted material the use of which has not been specifically authorized by the copyright owner. This website distributes this material without profit to those who have expressed a prior interest in receiving the included information for research and educational purposes. We believe this constitutes a fair use of any such copyrighted material as provided for in 17 U.S.C § 107.