February 19, 1994 - Dunfermline, Scotland, UK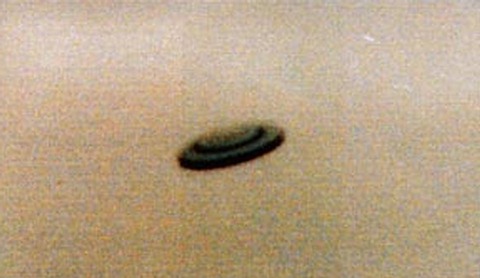 Background Information / Description:
Automatic computer translation (not perfect) from French:

February 19: The witness, painter amateur, leave his residence of Rosyth to go to Craiglusar (close to Dunfermline, Scotland) with the firm intention to take some photographs of the site. These last must help it to paint a painting of the places then. Circumventing retaining tanks, the witness hears a strange noise, like a buzz with the foot of the high-tension lines, then smells himself suddenly badly at ease. Being turned over, it observes a made aircraft of a metallized matter and of which it estimates the diameter at 15 Mr. the witness tells that it feels, at this time, immobilized, as emptied of his energy. He will not be able to take any photograph of the object at his point nearest whereas he however has his apparatus with the hand. It is only once the distant object which it takes 2 stereotypes showing, for one, the shape of saucer of most traditional (opposite) and, for the other, a tiny point on the horizon. The phenomenon disappears at the speed of the flash.

------------------------

Original French language description:

19 Février : Le témoin, peintre amateur, quitte son domicile de Rosyth pour se rendre à Craiglusar (près de Dunfermline, Ecosse) avec la ferme intention de prendre quelques photos du site. Ces dernières doivent l'aider à peindre ensuite un tableau des lieux. Contournant des bassins de rétention, le témoin entend un bruit étrange, comme un bourdonnement au pied des lignes à haute tension, puis se sent soudainement mal à l'aise. Se retournant, il observe un aéronef fait d'une matière métallisée et dont il estime le diamètre à 15 m. Le témoin raconte qu'il se sent, à ce moment-là, immobilisé, comme vidé de son énergie. Il ne pourra prendre aucune photo de l'objet à son point le plus proche alors qu'il a pourtant son appareil à la main. Ce n'est qu'une fois l'objet éloigné qu'il prend 2 clichés montrant, pour l'un, une forme de soucoupe des plus classiques (ci-contre) et, pour l'autre, un minuscule point sur l'horizon. Le phénomène disparaît à la vitesse de l'éclair.
Photograph ID: 423
ID: 423
FAIR USE NOTICE: This page may contain copyrighted material the use of which has not been specifically authorized by the copyright owner. This website distributes this material without profit to those who have expressed a prior interest in receiving the included information for research and educational purposes. We believe this constitutes a fair use of any such copyrighted material as provided for in 17 U.S.C § 107.