July, 2005 - Pyramids at Giza, Egypt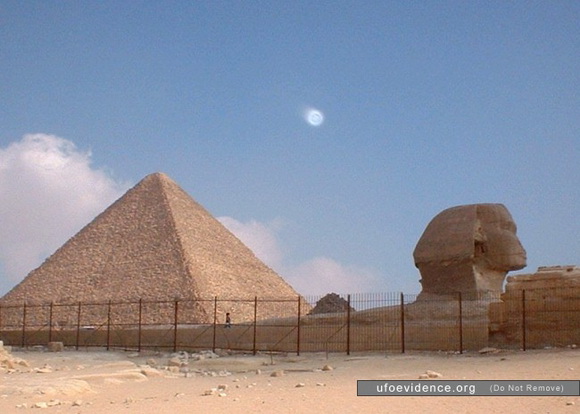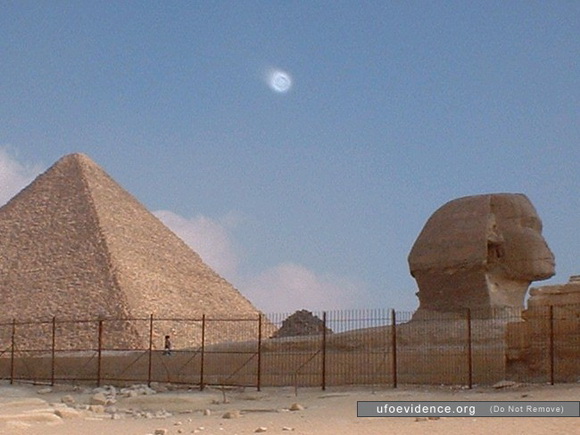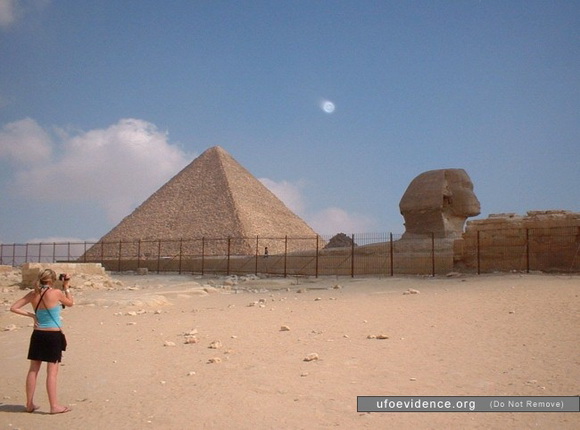 Background Information / Description:
In July this year I went to Egypt with my girlfriend. I took lots of pictures on my digital camera. They were all inspiring photos of the pyramids etc, but to my surprise i noticed a strange orb above the sphinx in one of the shots? I dont know whether it is a UFO or just a fault in the camera. What do you think?
(Jan, from England, UK)
Source / Credit: UFOEvidence.org
Photograph ID: 397
ID: 397
FAIR USE NOTICE: This page may contain copyrighted material the use of which has not been specifically authorized by the copyright owner. This website distributes this material without profit to those who have expressed a prior interest in receiving the included information for research and educational purposes. We believe this constitutes a fair use of any such copyrighted material as provided for in 17 U.S.C § 107.