| | |
| --- | --- |
| *Click on a book title or image to view the full report | |
click on "Next Page" to see more books in this section

CE-5: Close Encounters of the Fifth Kind
Richard F. Haines
CE-5" is the ultimate reference of real data on the hottest topic in UFOs. This book documents, explains, and questions nearly 250 UFO incidents from around the world where people have deliberately tried to have contact with UFO phenomena or alien beings and succeeded.
---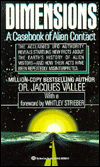 Dimensions: A Casebook of Alien Contact
Jacques Vallee
With his unparalleled knowledge of thousands of close encounters. Vallee — the UFO authority celebrated in Steven Spielberg's Close Encounters of the Third Kind — constructs an eye-opening, yet ultimately irresistible theory: one that reveals the shocking reality of the ever-present, ever-powerful interdimensional aliens of Earth... and humanity's persistent inability to understand them.
---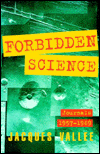 Forbidden Science: Journals, 1957-1969
Jacques Vallee
Vallee characterizes the scientific community's lack of attention to UFO research as ``one of the great intellectual failures of this century'' and argues that U.S. government agencies have kept the best UFO data hidden and have shamelessly manipulated the public record. Vallee's journals comprise a fascinating intellectual odyssey that will be enjoyed by anyone interested in open inquiry tempered by rational thought.
---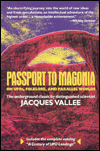 Passport to Magonia: On UFOs, Folklore, and Parallel Worlds
Jacques Vallee
Over two decades ago, eminent scientist Vallee wrote a provocative book about alleged UFO landings, folklore, and certain unexplained phenomena. That long-out-of-print book--which discussed the most interesting reports of more than 1,000 apparently reliable witnessess--has become an underground classic and is now being reissued.
---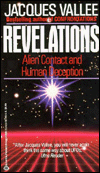 Revelations: Alien Contact and Human Deception
Jacques Vallee
The bestselling trilogy from the world's foremost UFO authority concludes with a powerful and controversial document that separates the facts about extraterrestrial visits from the fabrications. Other titles are Dimensions and Confrontations. (Parapsychology)
---

The Hynek UFO Report
J. Allen Hynek
Originally released in 1977, this just-republished report by the world's foremost authority distills 12,000 "sightings" and 140,000 pages of Project Blue Book "evidence" into a coherent explanation. A U.S. Air Force-sponsored UFO-basher for years, Hynek had completely changed his tune by the late 1960s. Whether you believe in little green men or an official government cover-up policy, The Hynek UFO Report is must reading for your own analysis.
---
Click on "Next Page" to see more cases in this section