1982 or 1983 - East Germany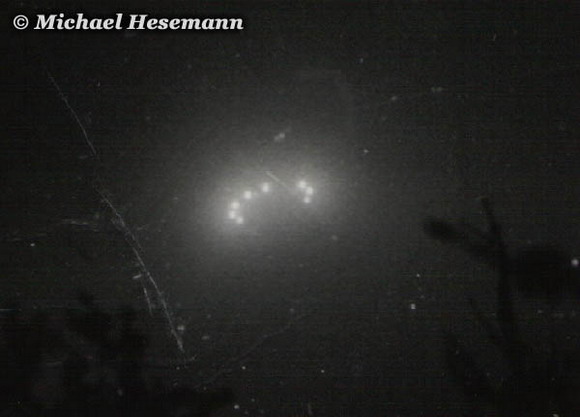 Background Information / Description:
UFO over East Germany:
An official NVA photo!

In early 1995, I was on a lecture tour through several cities of the eastern part of Germany, the former communist German Democratic Republic (GDR - German: DDR). After one of my lectures, in Gera/Thuringia, a former officer of the National People's Army (NVA), the armed forces of the GDR, entrusted me enclosed picture. It was taken in 1982 or 83 during a nightly exercise of a NVA unit. All he could tell me is that a comrade, present during that close encounter, shot it and gave it to him and that another copy is in the official files of the East German Military, together with his report.

It is definitely an interesting picture - and the only evidence we have for military UFO encounters in East Germany.

Photograph ID: 28
ID: 28
FAIR USE NOTICE: This page may contain copyrighted material the use of which has not been specifically authorized by the copyright owner. This website distributes this material without profit to those who have expressed a prior interest in receiving the included information for research and educational purposes. We believe this constitutes a fair use of any such copyrighted material as provided for in 17 U.S.C § 107.